We are recruiting Internationally Educated Registered Nurses with Mental Health Experience.
We are particularly looking to hear from Mental Health or Psychiatric Nurses who have passed their IELTS/OET and completed or are in the process of completing their Mental Health Nurse Test of Competency (CBT).
It's the opportunity of a lifetime to make a difference and to get the support to develop your skills and practice.
By moving to the North West of England, you'll:
Earn a good salary and have a good standard of living
Get free healthcare
Get support to find somewhere to live
Get support to find a good local school for your children
Enjoy a great work-life balance
Live somewhere with a great history, with lots to see and do.
An internationally educated nurse is a nurse that currently lives and works within another country but wants to relocate and work within NHS in the UK.
There are a number of pathways internationally educated nurses can follow to be recruited. 
Start your journey now by applying via our internationally educated nursing advert.
Or, apply via a recruitment agency in your home country, through which applicants can contact NHS professionals to find out more information.
Internationally Educated Registered Nurse Mental Health Welcome Guide
We have created an Internationally Educated Nurse Welcome Guide which contains lots of useful information about:
Moving to the UK and what to expect when you arrive here
Life in the UK
Accommodation in the UK
OSCE training and preparation
Induction workbook
We offer a fantastic relocation package and benefits that include:
Basic pay starts from AfC band 5 £28,407 per year based on 37.5 hour week
Extra payments for working night and weekend shifts
Choice of overtime, up to an additional 20 hours per week
27 days paid leave, rising to 33, plus 8 bank holidays
Access to the generous NHS Pension Scheme
Free fully structured training programme aimed at achieving the OSCE
Funded OSCE exams
Arrangement of flights and transport to the UK
Accommodation up to 12 weeks
That's not all! Visit our staff benefits page to find out more.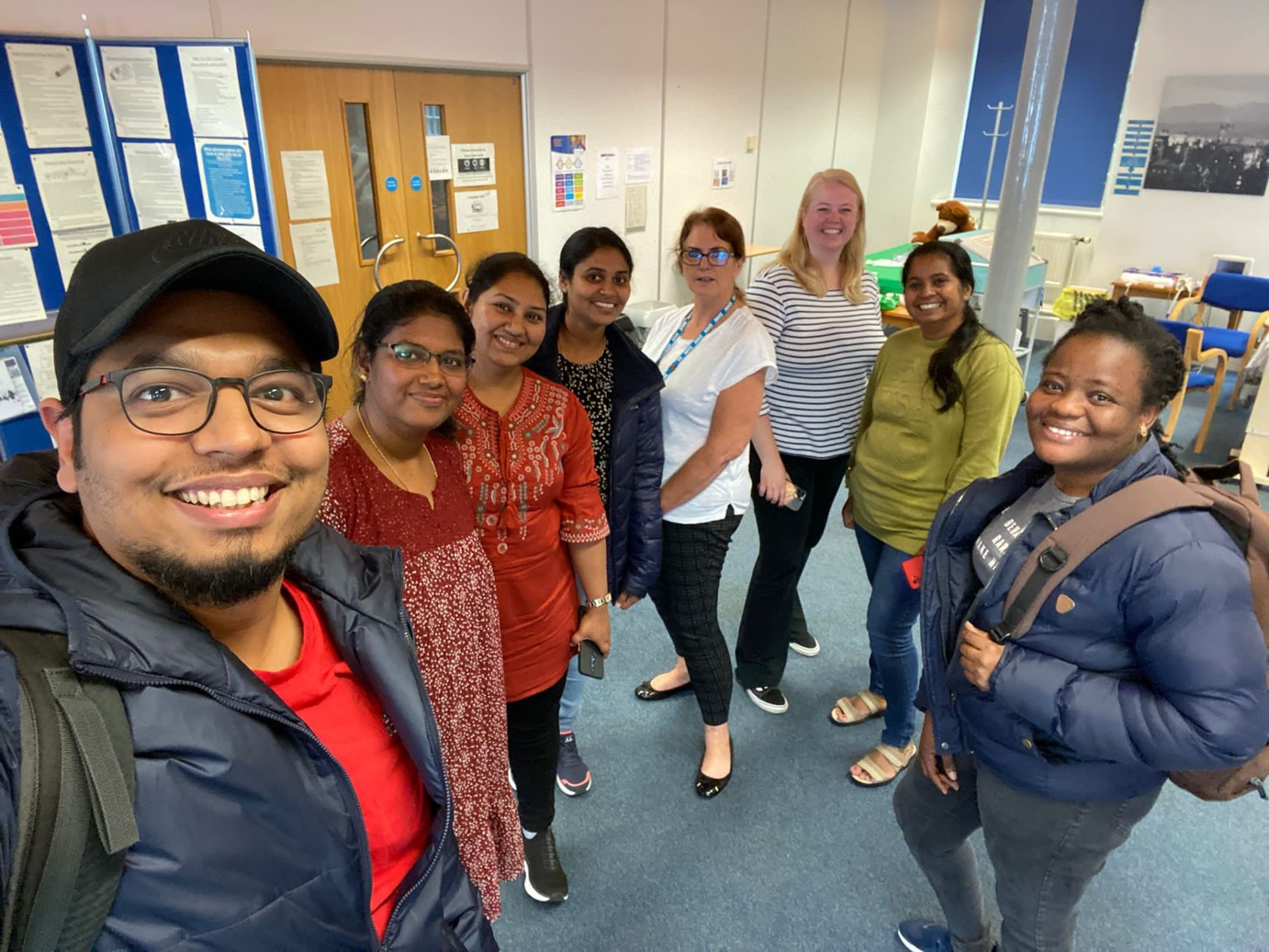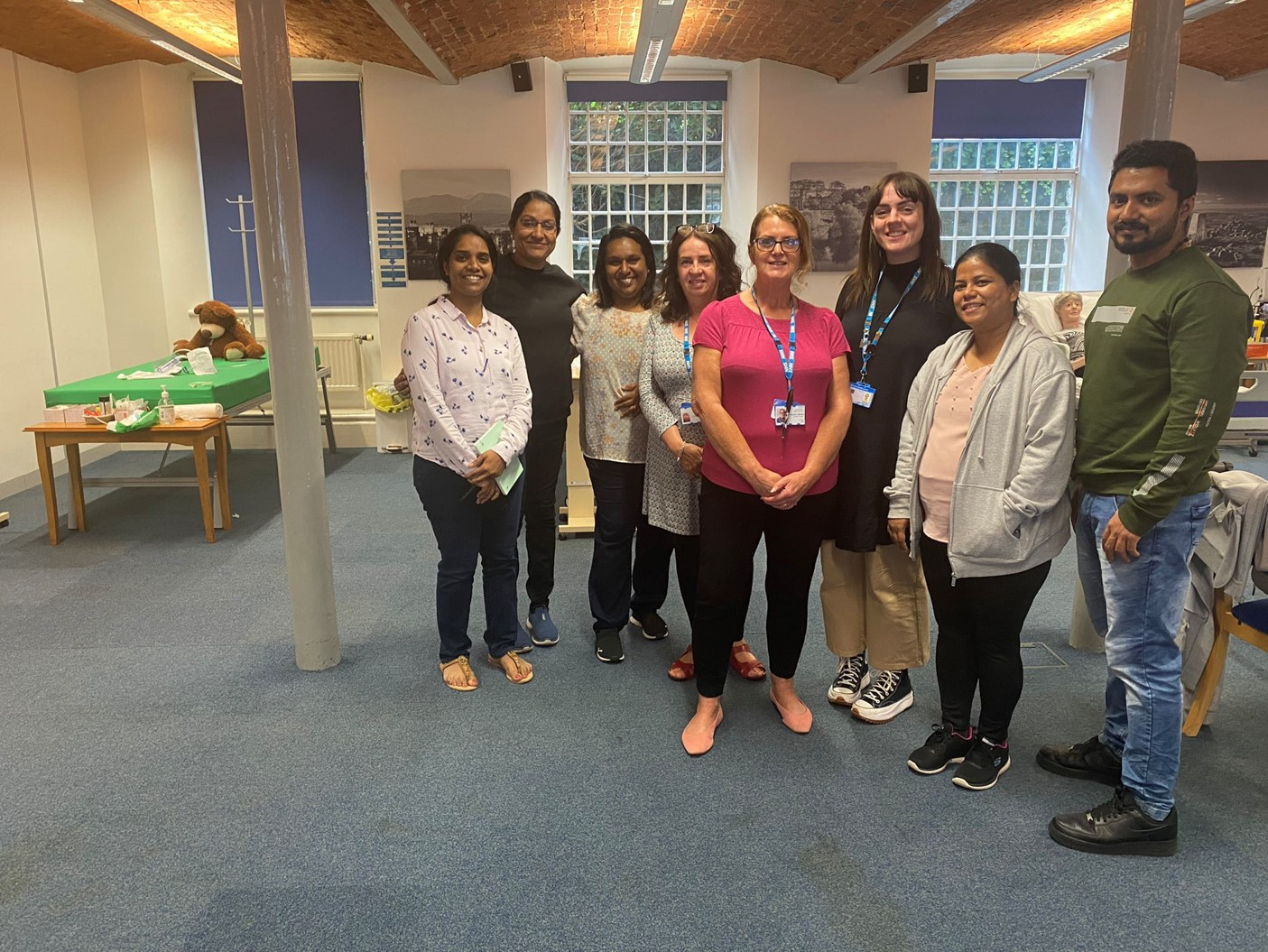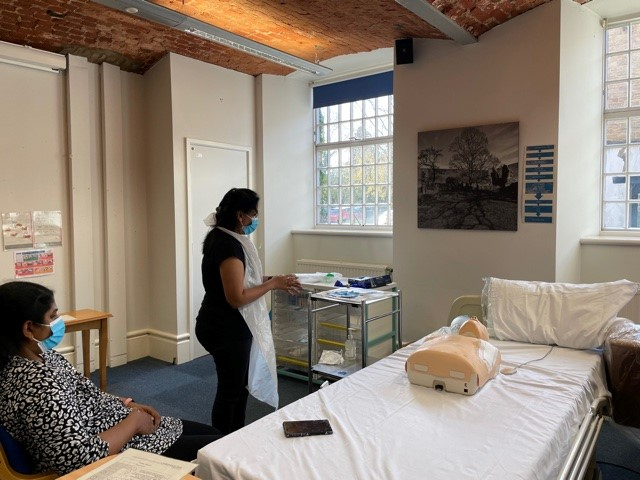 ---