The event held at Brockholes Nature Reserve celebrated the achievements of apprentices currently studying and working as part of their training at LSCft.
The event organised by the Apprenticeships and Careers Engagement Team was attended by over 60 apprentices and senior leaders and featured inspirational stories and the coveted awards ceremony.
Clare Southworth, Vocational Learning Project Co-ordinator from the Apprenticeships and Careers Engagement Team said:
"It is so brilliant to get together and celebrate the amazing achievements of our apprentices, they are a true example of what can be achieved through investment by the Trust in developing the nursing workforce and the dedication and commitment from our apprentices to achieve their career aspirations.

They are a valuable asset to our teams and to acknowledge their hard work is really important."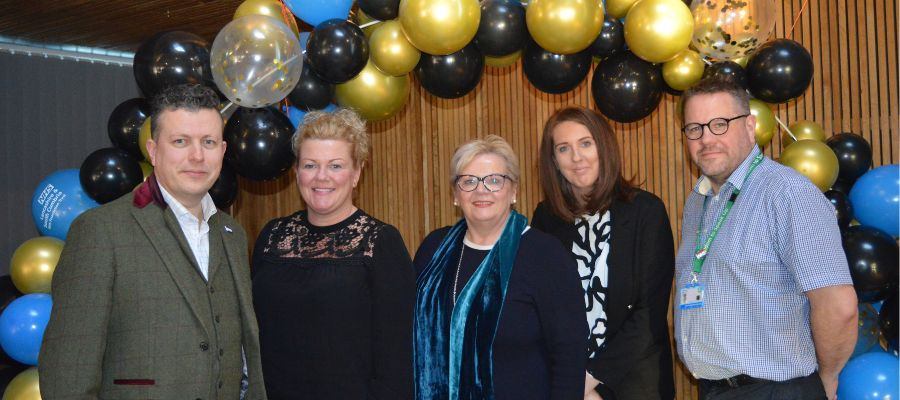 The awards ceremony consisted of 6 award categories with mental health nurse apprentice Steven Jewell scooping 3 awards, including the final overall Apprentice of the Year award.
Steven Jewell, Mental Health Nurse Apprentice said:
"I'm still in a state of disbelief at winning my awards but I am so proud of my achievements, the opportunities I have been given are fantastic. Five years ago I was a greengrocer and had never worked in any care setting and now I'm a registered nursing associate a few months away from a band 5 position.

The support I have received has been incredible, all the teams involved have coached and pushed us all to achieve our potential.

I feel so lucky to be very much living my dream in the best career that a few years ago I never even knew was possible."
The other awards included non-clinical apprentice, clinical apprentice, apprentice ambassador, apprentice support team and support and mentor apprentice, with each award recognising the hard work and dedication of the individuals and teams.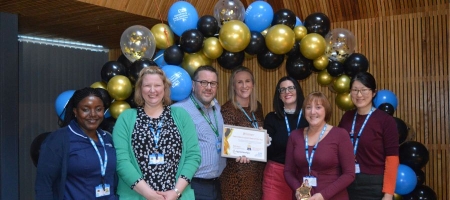 Clare Southworth concluded:
"Not everyone is aware of the apprenticeship opportunities available as a route into mental health care careers with the NHS. As a Trust we welcome applications from either existing members of staff or external candidates wishing to develop their careers in both clinical and non-clinical roles."
If you would like to find out more please contact our team by emailing apprenticeships@lscft.nhs.uk