The Trust is led by a Board of Directors comprising of a Chief Executive Officer, nine Executive Directors, six Non-Executive Directors and a Non-Executive Chair.
Our Board members bring a wide range of skills and experience from multiple professions and industries.
The Board is responsible for a range of matters including the operational performance of the Trust, defining and implementation of strategy and for ensuring that its obligations to regulators and stakeholders are met.
Executive Directors are paid employees of the Trust with clear areas of work responsibility.
Non-Executive Directors and the Non-Executive Chair do not have day-to-day managerial responsibilities within the Trust.
The Chief Executive Officer is a paid employee of the Trust.
Meet the Leadership Team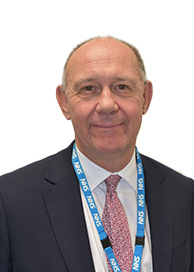 David Fillingham (Voting Member)
Trust Chair
David joined the NHS in 1989 from a career in manufacturing. He went on to take a number of Chief Executive posts. From 2001 to 2004 David was Director of the NHS Modernisation Agency developing new ways of working and promoting leadership development across the NHS as a whole. He was awarded the CBE for this work. In 2010 David was made the National NHS Quality Champion in the NHS Leadership Awards.

David was the Chief Executive of AQuA (the Advancing Quality Alliance) from its creation in April 2010 until he retired from the NHS in June 2019.
He has also held a number of non-executive roles including Deputy Chair at Aintree Hospital NHS Foundation Trust, Chair of the Trafford Local Care Alliance and Chair of the Healthier Wigan Partnership. He has also been a visiting Senior Fellow at the Kings Fund.
David has particular interests in quality improvement, leadership development, co-production with the users of services and partnership working.
---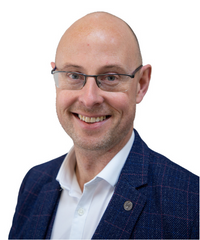 Chris Oliver

(Voting Member)
Interim Chief Executive Officer
Chris joined the Trust in July 2020 as Chief Operating Officer and Deputy Chief Executive. As an established NHS manager, Chris has sustained a track record of driving performance and delivering results against a background of service development and improvement. Having worked in the NHS for almost 20 years, he has had a varied and immensely satisfying career which has enabled him to successfully lead healthcare staff in a variety of challenging environments. Chris' experience covers finance, operational and leadership roles. He was most recently Chief Operating Officer at Mid Cheshire Hospitals, a post he held for three years before joining LSCft.
---
Dr David Fearnley

(Voting Member)
Chief Medical Officer / Interim Deputy Chief Executive Officer
David has been a consultant forensic psychiatrist since 2001, and was appointed as the Medical Director for Mersey Care NHS Foundation Trust in 2005. He then moved to Betsi Cadwaladr University Health Board, as the Executive Medical Director, in August 2019. His interests include encouraging doctors to become involved in medical leadership, quality improvement science, large scale transformational change, and digital health technology. David was named as the Royal College of Psychiatrists Inaugural 'Psychiatrist of the Year' (2009), received the Healthcare Financial Management Association/Academy of Medical Royal Colleges 'Working with Finance - Clinician of the Year Award' in 2013, and was named in the Health Service Journal's 100 Clinical Leaders List in 2015.
---
Maria Nelligan

(Voting Member)
Chief Nurse and Quality Officer
Maria is an experienced Registered Nurse and has held a number of operational, clinical and professional lead roles. Maria was appointed as Executive Director of Nursing & Quality in 2015 at North Staffordshire Combined Healthcare. During her time there, Maria played a pivotal role in the Trust achieving a CQC rating of Outstanding in 2019. Maria then joined LSCFT in September 2019, where she is the Executive Professional Lead for Nursing, AHPs, Psychology and Social Work. Maria is the Trust Lead for Learning Disability and Autism transformation and is the Chair of the North West Learning Disability and Autism Operational Delivery Network (ODN). She has been a long standing member of the national Mental Health and Learning Disability Directors Forum where she has a role of Secretary and Editor
---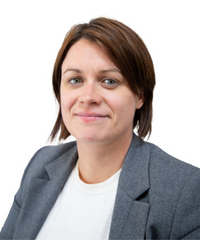 Emma McGuigan (Voting Member)
Chief Operating Officer
Emma started in the NHS in 2009 as part of the NHS graduate management programme. Emma has held a range of operational roles across a number of NHS organisations. Emma joined the organisation in 2021, she was previously the Director of Operations in Mid Cheshire Community and Hospital Trust. Emma is passionate about continuous improvement, service development and compassionate leadership.
---
Ursula Martin

(Non-Voting Member)
Chief Improvement and Compliance Officer
Ursula joined the Trust in October 2019, having had almost 20 years working in the NHS in governance and improvement roles. Ursula has had senior Director roles across acute and mental health trusts, having also worked for a period of time in commissioning. Ursula is passionate about ensuring that there are robust governance frameworks to ensure ward/team to Board visibility, and that there is a just and learning culture, allowing staff to improve and innovate so that they can provide the best care that they can to our patients. Ursula is also a big advocate of co-producing improvement and development work with patients, staff and our partners.
---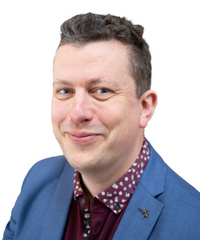 Rob Cragg

(Non-Voting Member)
Chief People Officer
Rob joined the NHS in 2001 and has enjoyed a career spanning operational management, leadership and organisational development. Rob throughout his career has helped trusts to focus on improvements to culture and inclusion, creating working environments that improve both staff and user experience alike. Robs career has seen him work at local, regional and national level, as well as being fortunate to gain experience in both the private and academic sectors. Creating equity, enhancing well-being and improving staff recognition are Rob's personal drivers, consequently choosing to select to work across Mental Health and Community services for most of the last decade. He was most recently Deputy Director of Organisation Development, Education and Inclusion at Southern Health NHSft, a post he held for three years before joining LSCft.
---
Jenny Hannon

(Voting Member)
Chief Finance Officer
Jenny joined the Trust in October 2021 from Liverpool Women's NHS Foundation Trust where she was Chief Finance Officer with a broad portfolio of responsibilities. Since first joining the NHS in 2012 Jenny has successfully held a number of senior finance roles and is passionate about enabling good quality care.
Jenny trained with professional services firm EY, and is a Chartered Accountant and Fellow of the Institute of Chartered Accountants in England and Wales. Jenny is also a Board Trustee and Chair of the Audit Committee of PSS, a social enterprise that supports people who have learning or physical disabilities, challenges with their mental health or difficulties as they're getting older.
---
Alex Heritage

(Non-Voting Member)
Chief Strategy Officer
Alex joined us in April 2021 as Chief Strategy Officer. Alex has worked in the public sector for 18 years in both Local Government and the NHS, most recently as the Chief Executive Officer for the NHS Transformation Unit. Alex has supported a range of major transformation programmes including large capital investments and recently being seconded as the Managing Director to create the Provider Collaboration Board across Lancashire and South Cumbria which the Trust are part of. Alex continues to lead a range of regional strategic developments including a specific focus on addressing health inequalities. Alex maintains a broad range of interests which seek to improve experience and care for our communities and partners.
---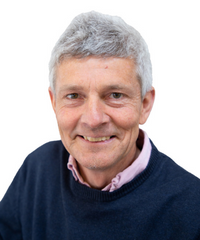 Phil Huggon

(Voting Member)
Provider Collaborative Committee Chair
Phil is a Non-executive Director with several organisations mostly in health and education across the private, charitable and public sectors. Originally from Preston, he graduated with a degree in Languages from Oriel College, Oxford, then spent 20 years in commercial, marketing and transformation roles with BP, MARS and Shell, both in the UK and across Europe. Over the last 13 years, he has held several NED roles with the NHS, and currently is Chair of the NHS Transformation Unit, Vice Chair of Healthwatch England and NED with Liverpool Women's Hospital (until March 2021). He has a particular focus on strategy and transformation.
---
Ruth Lowry

(Voting Member)
Audit Committee Chair
Ruth was appointed to the board as a non-executive director in April 2021 and has chaired the Audit Committee since October 2021. She is a chartered accountant and spent the first half of her career with PricewaterhouseCoopers and its predecessor firms in London, the East Midlands and the North West. She specialised in public service audit and advisory work, working with a range of organisations including NHS providers, further and higher education institutions, housing associations and charities. From 2004 to 2022 she was Lancashire County Council's head of internal audit, and worked closely with both the Chartered Institute of Public Finance and Accountancy and the Institute of Internal Auditors. She has been a member of the governing body of the University of Central Lancashire since 2018, and has chaired its audit committee since 2019.
---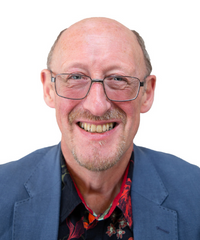 Paul Farrimond

(Voting Member)
Senior Independent Director and Quality and Assurance Committee Chair
Paul has over forty years' experience in the NHS as a qualified general and mental health nurse and as a professionally qualified manager with an MBA. He has worked in acute, mental health, primary care, community provider, integrated health and social care, primary care trusts, commissioning and improvement partnerships. Since taking early retirement he has undertaken interim director roles for trusts and improvement partnerships, as well as individual project work. Paul has been a trustee for a mental health charity and previously was a non-executive director for a London mental health Trust where he chaired the Quality and Safety Committee and the Mental Health Law Committee.
---
Peter Williams

(Voting Member)
People and Culture Committee Chair
Peter qualified as a doctor at University of Manchester in 1978. He trained as a Consultant Physician and Nephrologist in Manchester and Liverpool. His first consultant appointment was at North Manchester General Hospital before being appointed as Consultant Nephrologist at the Royal Liverpool University Hospital. He was appointed Executive Medical Director in 2008 and remained in that role until 2019. He was also the programme director for the merger of the Royal Liverpool and Aintree hospitals to form Liverpool University Hospitals Foundation Trust. Peter is the secondary care advisor to Manchester Health and Care Commissioning Board and a non-executive director to the NHS Transformation Unit.