We went face to face with our Pastoral Support Worker, Julie Webster who supports healthcare support workers. We talk to her about her career, and what she likes to get up to away from the office.
What is your role?
My role is pastoral support worker. I support healthcare support workers (HCSW) on the inpatient mental health wards.
Describe a typical day for you?
I host a lot of training. We hold a five day healthcare support worker development training programme. We are keen for people who have been working at the Trust as a healthcare assistant for a number of years to take part in this training too for some support.
As well as my week being mixed with training, I attend the inpatient wards all over the Trust, ask about staff wellbeing and provide signposting to support services. I can also signpost to menopause support which the Trust offers. I undertake the role of shadowing new staff who are healthcare support workers and support the development into a role of a trainee nursing associate.
What's the most rewarding part of your job?
Helping healthcare support workers - we had a healthcare support worker who had worked for the Trust for 39 years and she came on the course and absolutely loved it. We ended up getting a thank you card and chocolates!
I remember the first day I started for the Trust and you just learnt off your peers but now there is so much more support, we can help with progression, training and it's an exciting time to be a healthcare support worker.
I applied for the position and was so lucky I got the job. I work with an amazing team of practice development nurse Liz Forster is my constant cheerleader and is never not in my corner pushing the health care support worker development forward. I love my job.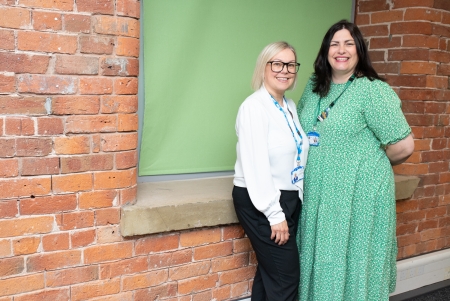 What's the most challenging part of your job?
Speaking to healthcare support workers who are really struggling. I always make sure whenever I speak to a healthcare support worker to ask how they are straight away. It's so important to be well in yourself to be looking after service users. The Trust offers so much now in relation to health and wellbeing. I'm also a health and wellbeing champion now for the Trust!
How long have you been with the Trust?
I've worked for the Trust for 13 years as a mental health healthcare support worker. I've always looked after females.
Where are you from?
I'm from Barnoldswick in Pendle (near Yorkshire)
What do you get up to in your spare time?
How long have you got?! So, I always like to do something for my health and wellbeing. So I exercise three times a week lifting weights and I think I can lift about 80kg now (don't tell my husband). I tend to do three walks a week. I enjoy doing the Yorkshire three peaks (but at separate times obviously).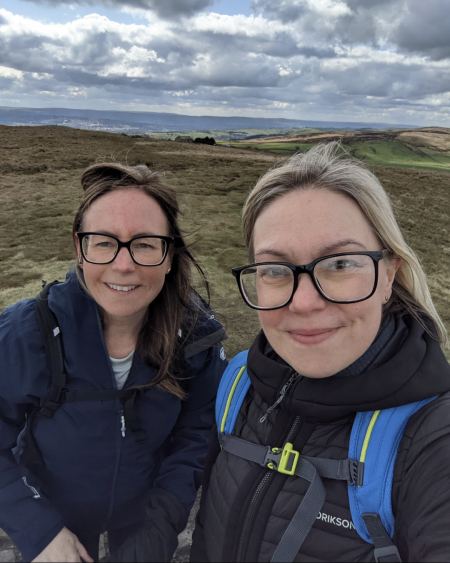 What's your favourite holiday destination?
ALWAYS in the UK. I love Scotland. We go up to Fort William. Never walked Ben Nevis though!
Favourite food?
Indian food, I love a bit of spice!
What's your favourite movie?
Is it bad I don't have a favourite movie? It's not often that I watch TV
Tea or coffee?
Coffee in the morning and tea throughout the day!
What are your dislikes/pet peeves?
The only dislike I've got is snow. It's the thought of driving in it.
What are you most likely to be overheard saying?
"It's good, that is."
Tell us something you're proud of?
Everything really, my family and I'm so proud of my sons, and now I'm a grandma! I'm so proud of this job, I feel so lucky to do this job as now there is so much support for healthcare support workers and that's how you retain staff. I'm so grateful that the Trust has invested in this.
I won the Trust's Inspirational Woman of the Year Award in 2023 - it's because I championed health and wellbeing at LSCft.