David joined us back in November and hasn't stopped since, clocking up the miles visiting many of our services and staff across the patch to see teams and services in action.
Let's really get to know him better…
Tell us a bit about yourself and your role.
I'm the Chair of LSCft which means I chair both the Trust Board and the governing body. It's different from Chris Oliver's job as Chief Exec or the other Executive Directors, they work full time to run the organisation on a day-to day basis.
Together with them, as Chair, and along with the six other non-executive directors (NEDS), we make up the Trust Board and we set out the long term vision and plan for the future and make sure we deliver those plans. Most importantly, our job is to help build a culture at LSCft where every member of staff can give their best every day.
Is this your only job?
Even though I'm Chair, like the NEDS I'm part time and work for LSCft three days a week. I retired in 2019 after a long NHS career. I had a portfolio of jobs before I started here, I've kept two of those. I also have a role with the Borough of Wigan at the Healthy Wigan Partnership, after being Chair there I'm now an Independent Advisor to the Board two days a month. They are doing some great work in Wigan so there are a lot of benefits to LSCft for me staying connected to that and learning from them.
The second job I kept on is unpaid - but my most fulfilling and most exhausting! I have four wonderful grandchildren, aged six, three and two, and one day a week my wife and I look after the four of them on the same day! I take the oldest two, Tom and Ellie to school and we have the youngest two all day. We do school pick-up, they all run wild and we feed them, then our daughters collect them and we collapse! So I try not to work on a Wednesday because I'm busy! I now understand why people say being a stay at home mum is a full time job!
What is the difference between executives and NEDS?
Executives are part of the operational running of the Trust, NEDS are a step back from that and work three days a month. The idea is that they bring in a range of experience and skills, some from the NHS but also perspectives from outside the NHS, so they bring in some external understanding and independence.
What's the most rewarding part of your job?
I'm really enjoying it but the thing I enjoy the most is getting out and about and seeing the work our staff do every day. I visited our secure unit Guild Lodge on my first day and have been back, I've been up to Kendal to see the Community Team and visited the Kentmere, our Mental Health Urgent Care unit at Blackburn and our mental health wards at Pendleview, our Bed Hub, staff at Ribble House and the Improvement Team, as well as many other teams. That's the bit that fires me up; the most talking to and listening to our staff and our service users. I've met with our Service User and Carer Council which was really rewarding as well.
What's the most challenging part of your role?
Fitting it all into three days a week, because it's a huge complex organisation across a big geographical footprint, and clearly as every member of our staff will know the NHS is in a difficult place, we face enormous challenges, we don't have enough funding to do everything we want to do, as a result of that we know we have some staff shortages.
We've made some improvements over the last three years and there are a lot more improvements we need to make on our journey, so the most challenging bit is that gap between the ambition that we've got for the quality of care we want our service users to get and the reality of what we are currently able to deliver, and we will improve on that over the next five years but we're not there yet.
Of course, I would love it if more money came into the NHS, but our job is to use tax-payers money as best we can. We need to make savings, but the way we set ourselves up, the way our systems work often aren't always the most effective, there's a lot of waste in there and the waste frustrates staff. So there are ways we can get more productive, more efficient and take some of the waste out and have a service that is the best use of resources and the best quality at the same time.
How do you fill your spare time, if you get any?!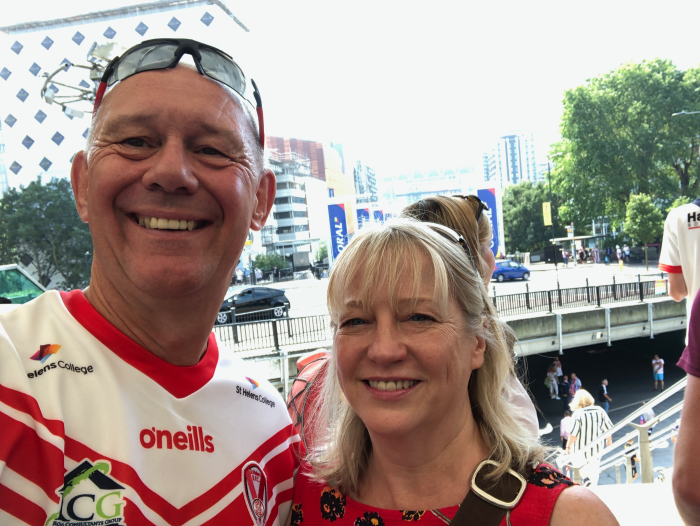 We spend a lot of time with family, both our daughters and my wife work in the NHS, so it's a family business, and we spend a lot of time together during down time. I'm from St. Helens, which I regard as being in Lancashire – it was when I was born – we have a great rugby league team so I'm a passionate supporter. I like reading novels and poetry, art, and we also like getting out and about and are big hill walkers. Last year my wife and I finished all the mountains in the Lake District, all 214 of them! We've also enjoyed Kendal Calling Festival.
What's your favourite holiday destination?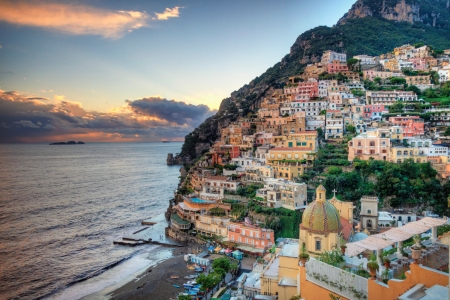 If I had to pick one place in the world, Keswick in the Lake District, we absolutely love it there. We like feeling the sunshine too, so I'd probably pick Italy for the sunshine and the food and Keswick for the spectacular scenery and the people.
What's your favourite food?
It's an Italian meal, I'd go with my wife Janet's lasagne (she makes the best!), a big family favourite. For a starter to compliment it, I'd go with a prosciutto, fresh tomato and olive and an Italian affogato pudding.
What's your favourite movie?
Casablanca, every time. Ingrid Bergman…amazing!
What are your dislikes or pet peeves?
Overfull bin bags in a swing bin – so you lift it out and it rips!
What will you do when you retire?
I'll always be connected to the NHS, I have already retired but keep coming back. Before the NHS, I worked in manufacturing in the St Helens glass industry, and I discovered glass was very boring! I joined the NHS at 29 and never looked back.
What's your key take away message for your Trust colleagues?
I do really understand how tough it is in the NHS at the moment given the pressures that we face, the shortages of staff, the increase in demand, but I've also met so many fantastic people in my first couple of months with so much enthusiasm and commitment, I think if we as the LSCft family work at it together, we can make the Trust the best it can be and the best in the NHS. We won't do that overnight, it's a five year journey but I genuinely believe we have all the ingredients here to make LSCft really special and to deliver the best possible care we can for our service users, which is what everybody wants.
Read the latest edition of Shine magazine.