We went face to face with our Associate Chief Nurse for Patient Experience, Engagement, and Safeguarding, Paul Jebb to get to know more about him, his career, and what he likes to get up to away from the office.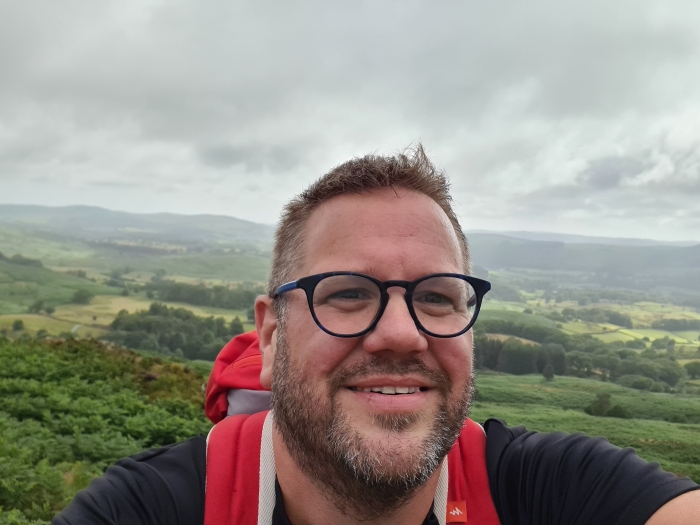 What is your role?
I'm Associate Chief Nurse for Patient Experience, Engagement and Safeguarding. That means making sure that people are safe, we get their feedback and use this to drive improvement within the organisation.
Describe a typical day for you
I usually get into the office around 7:30am and catch up with my PA who tries to manage me and keep me organised! As there's a lot of improvement work going on, I have many meetings to make sure we are delivering care to meet people's needs. I also like to get out and visit different teams across the Trust in person, meet people, speak to patients and staff about the care they are getting and hear from them.
What's the most rewarding part of your job?
Seeing how service users, carers and staff have become more involved in changing the Trust and how the experiences of service users have improved care over the last two years, and how staff have become more engaged in enhancing the care experience and supporting carers.
What's the most challenging part of your job?
Definitely three years ago starting a new job through COVID-19 and not being able to get out and about and meet people, which is very frustrating for a people person like me! I think the biggest challenge is how we continue to improve the care we deliver with increasing demand on our staff teams, and how we can recruit and retain staff to continue to deliver great care.
How long have you been with the Trust?
Just three years but I've been a registered nurse since 1996 and had a very varied career, holding acute roles locally but also nationally for NHS England. I am an adult nurse, but I think my values of person-centeredness, putting people at the heart of all we do, are no different to other colleagues.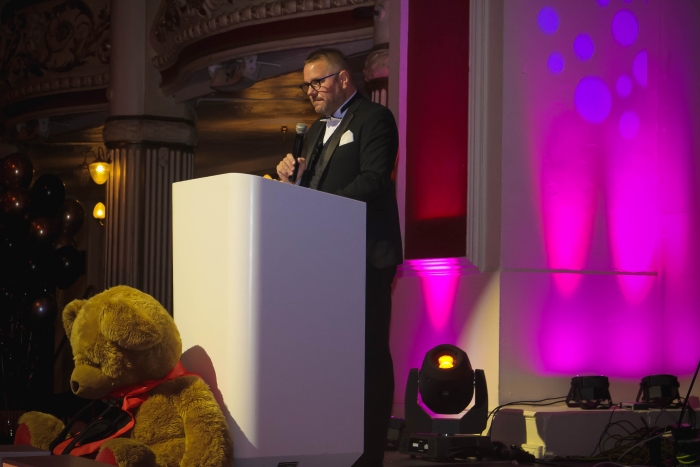 Where are you from?
I'm originally from Preston but live outside Blackpool. Controversial, I know!
What do you get up to in your spare time?
I have very little spare time but I am the chair two charities – Aiming Higher in Blackpool, a charity supporting families and children with disabilities and also Lancaster and District CVS, as I really think we should value volunteers more. I love to be able to give back in that way.
I support Cavell Nurses Trust so get involved with them and I like walking my Jack Russell called Hagrid (I'm hopeful he'll one day grow into his name!) - whether that is along the seafront or up a hill in the Lake District. Spending time with my friends and family is worth its weight in gold
What's your favourite holiday destination?
Florida or anywhere where the sun is shining. I was in Florida last in 2022, the highlight being the new Disney Studio Star Wars World. It was great fun. You're never too grown up for Disney!
Favourite food?
Any food is good but I'm quite partial to a slice of cake, only if someone else has made it!
What's your favourite movie?
I honestly can't say I have a favourite. I do like Shawshank Redemption and recently I watched the Netflix film about Luther that was amazing. Prior to the Oscars I watched 'All Quiet on the Western Front', a fantastic, thought provoking film. That I will watch again.
Tea or coffee?
Depends what time it is! I have a coffee on my drive to work, a green tea when I get into the office and always decaf black tea after that (a taste I acquired after forgetting to buy milk a few too many times!).
What are your dislikes/pet peeves?
I hate rudeness and detest bullying, I have no tolerance for poor care. And do I need to mention Brussel Sprouts?! I have one a year on Christmas Day.
What are you most likely to be overheard saying?
"Living the dream!"
Tell us something you're proud of?
I am constantly proud of my children, I think young people do have it hard with everything that is going on in the world, social media, peer pressure etc. Having been involved in many improvements over many years, I am proud of what I have achieved and the difference I have made to people's lives either in work or in my charity roles. I firmly believe that everything relates to people, the relationships we build with people and it's the people who make an impact in our communities/ services.
So now you know a bit more about Paul! If you would like to get involved in any of the work he does with patients and carers, drop him a line at Paul.Jebb@lscft.nhs.uk