A life-saving nurse, a team who help children who require the most complex care and a volunteer who has been working in her spare time on a mental health helpline for over 27 years were among a group of winners at our recent staff award ceremony.
The Hollywood meets Bollywood themed ceremony was held at The Imperial in Preston in recognition of colleagues and teams who work in both mental and physical health roles across the whole of Lancashire and South Cumbria, including, amongst others, doctors, nurses, clerical support, corporate and non-clinical colleagues. Over 300 nominations were received across all of the awards in total.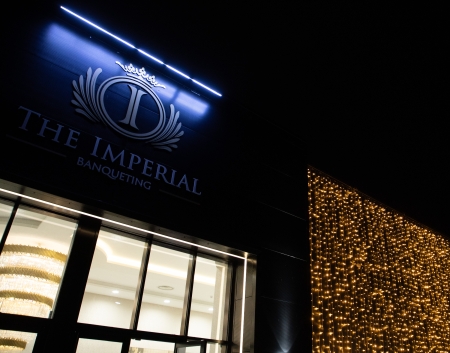 There were 11 categories, including a People's Choice Award, which was voted for by the public and saw nurse Donna Jones, receive 6,000 votes for her actions which saved a man's life.
Earlier this year, Donna, along with her supervisor Sandra Haddock, conducted a home visit to see a patient in Blackpool when he failed to open the door. Donna's intuition and experience knew something wasn't quite right. It transpired that the man had fallen over and had been laying on his bedroom floor for over two days extremely unwell.
Donna took control of the situation, speaking to neighbours and colleagues at Blackpool Victoria Hospital, to find out he had been discharged only days earlier. She informed the police and housing association to gain entry to the property.
The man hadn't been able to move himself so Donna's first priority after informing the ambulance service was to address any potential injuries, take the man's observations and make him as comfortable as possible, offering reassurance.
Donna's supervisor, Sandra Haddock, who was with her during the visit, said:
"The ambulance had originally given a response time of over three hours, but after Donna's assessment, the call was upgraded as her knowledge indicated he could have been suffering with sepsis and he had a range of pressure sores and wounds which needed urgent treatment."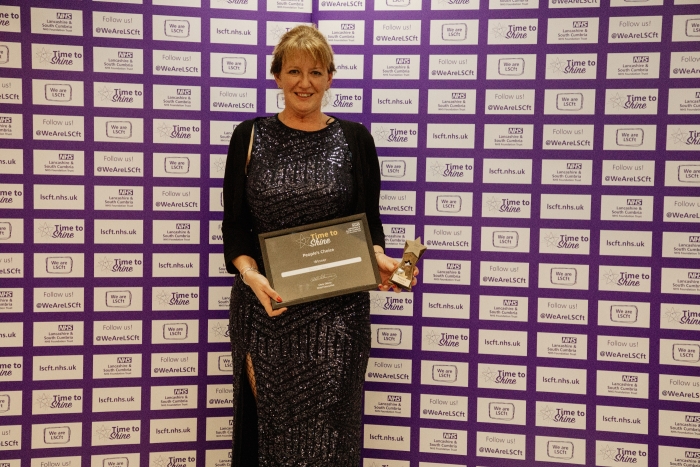 Donna has worked for the NHS for 15 years in a range of roles and always brings her shining personality to every team she works in. Her colleagues described her as a ray of sunshine, who often takes the lead on social events, themed days, special occasions and team bonding.
The awards were presented by our Chief Executive, Chris Oliver along with BBC presenter, producer and proud Prestonian, Nazia Mogra.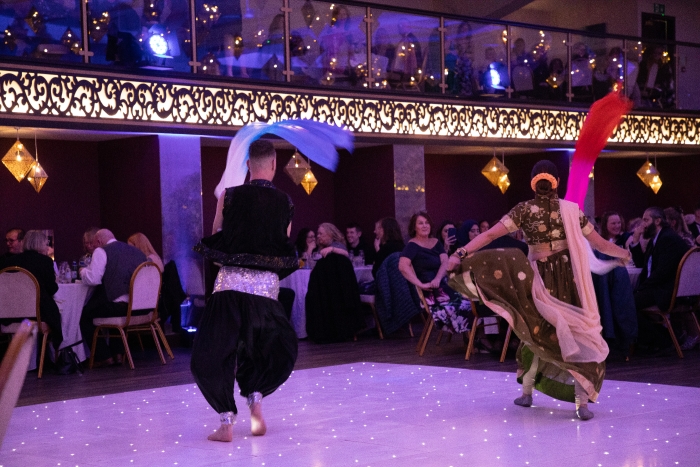 Guests were entertained by a special Indian-inspired dance performance from Ri Ri's Dance Academy, local vocalist Sochia, magician Darren Robinson, as well as Manchester-based live band, The Rush and a video was shown of patients and service users thanking staff for helping and supporting them on their recovery journey.
Speaking at the ceremony, Chris Oliver said:
"It was an absolute pleasure to be part of a celebration which allows us to recognise, reward and say a huge thank you to our wonderful NHS colleagues who work across the whole of Lancashire and South Cumbria for our Trust.

We really wanted to include a cultural fusion with our theme, in recognition of the diversity of our communities, service users and colleagues, who are the reason why we are here delivering great support and care day in, day out."
The Volunteer of the Year accolade went to Marie Morrison from Ansdell, who has been a listening ear on the Wellbeing Helpline since its very first intake over 27 years ago, back in August 1996. Since then, she has volunteered for the service most weeks, often covering unsociable hours late at night and in the early hours of the morning.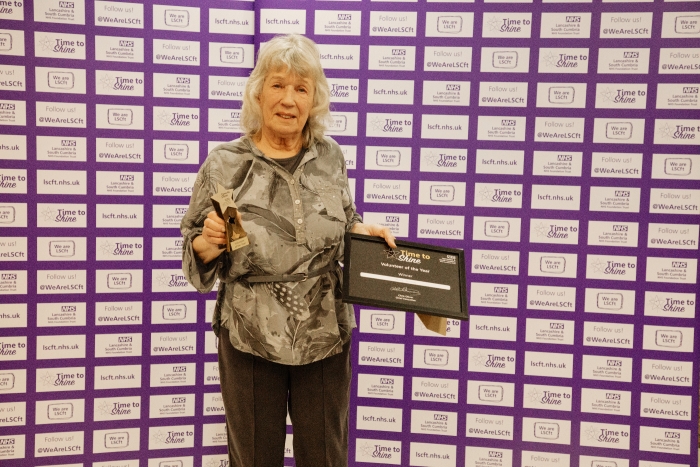 On average, she dedicates around 108 hours each year to helping others and got into it as she was interested in mental health and likes helping people.
The Clinical Team of the Year was handed to the Children's Complex Package of Care Team who work with 16 families across the Trust.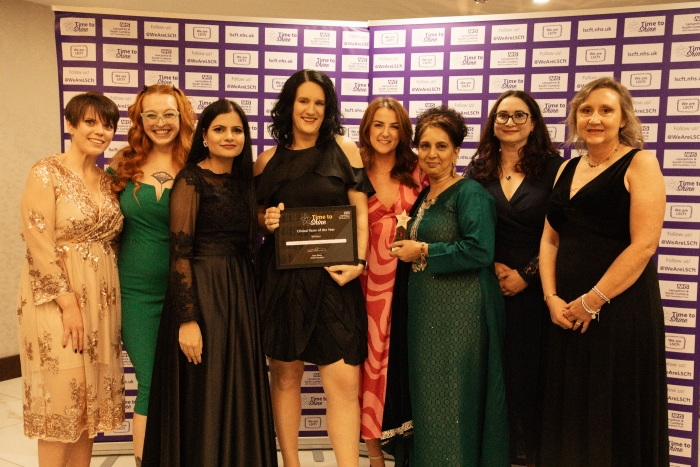 From tracheostomy changes and peg feeds to managing medication and providing tailored round-the-clock support for the children and families in their home, school and social settings, the team become part of the families they help.
They cover day and night shifts, allowing parents a much needed break, support children to access education and treat physical health conditions.
Last year, they helped to get a child home for Christmas for the first time, which her family so desperately wanted. This was down to the team doing everything they could, working tirelessly to get her back at home with her family, where she still remains thanks to their hard work.
Chris Oliver added:
"Congratulations to each of the winners and all of the nominees representing the finest of our colleagues and teams but also a huge thank you to all of the judges, who included some of our service users, as it was no easy task picking from the fantastic entries we received. It was a great night and was great to give something back to our LSCft family."
Coming soon! For more information on winners of the awards, a special version of the Trust magazine, Shine, will cover who won each category and the story behind their nomination. It will be live this week.