We have been awarded £60,000 of funding to support our Growing Good Health in Lancashire project.
The partnership funding application, submitted in conjunction with Lancashire Wildlife Trust, was one of 10 successful bids, out of a total of 21. The funding which will support the two-year project, was granted by the Greener Communities Fund, managed by NHS Charities Together in partnership with Starbucks and Hubbub.
Growing Good Health in Lancashire will bring together decades of skills and experience within both our Trust Charity and Lancashire Wildlife Trust to build a programme of work that delivers excellence for both people and nature. The project will focus on the further development of the Grow Your Own service on the community space within the grounds of Guild Park, Goosnargh Whittingham, and improvement works at the Chai Centre – a community centre - in Burnley.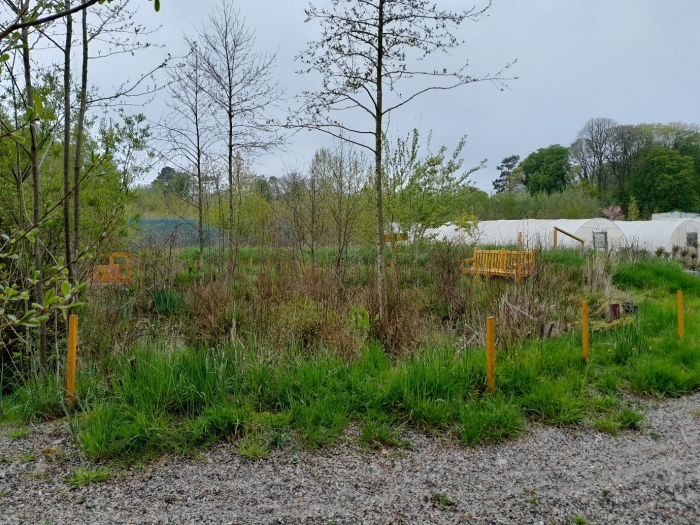 Long-standing engagement with service users has been developed within the community space at Guild Park, where they have successfully been using food growing to inspire recovery and the funding will enable this to be expanded further. An exceptional array of vegetables can be purchased from as little as 50p to promote growing in the local community, healthy lifestyles and fresh wholesome local produce. All money received goes back into the charity fund to enable other service users to benefit from the service and gain experience and education.
The project will see nine areas of greenspace improvements, including the development of a biodiversity space including a wildflower meadow and apiary, the creation of bird habitats and viewing station, safeguard tree planting from local deer and rabbit populations through tree guards and fencing, and further development of the wetland area.
Elizabeth Harrison, Grow Your Own Project Manager, was instrumental in creating the application. She said:
"For people who have limited access to green space and are experiencing health inequalities, Growing Good Health in Lancashire will improve mental and physical wellbeing. All of our activity will have people at the heart. Whether within the community greenspace setting of Guild Park or the community-based setting of the Chai Centre- there will be a dual approach.

Mental health is a health inequality in itself and the Chai Centre is located in the most deprived area in Burnley and in the 1% most deprived areas in England. The Growing Good Health in Lancashire project will follow a tested model that encourages people to regularly implement the five ways to wellbeing: getting active, giving back to nature, learning new skills, mindfulness, and connecting with people. People tell us that the practical opportunity to test such activity instead of purely discussing and learning about techniques for good wellbeing has been life-changing."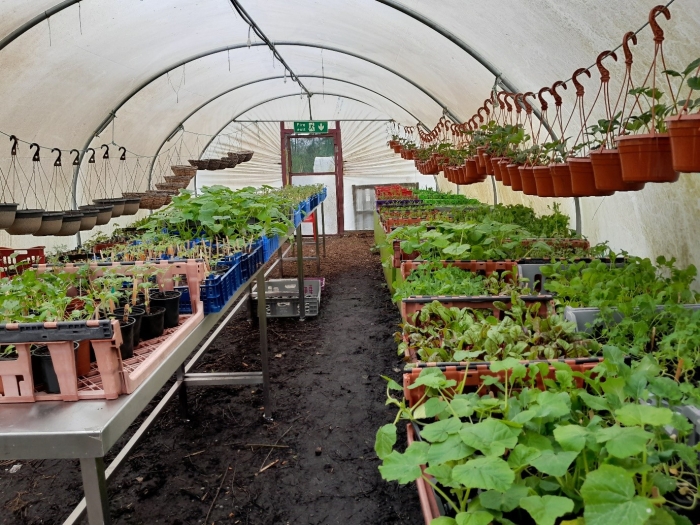 Lancashire Wildlife Trust, through their award winning Nature and Wellbeing programme will take learning from people with lived experience within Guild Park, to develop a community-based nature programme which supports step-down from clinical services, and local green social prescribing, to develop successful growing spaces at the Chai Centre in Burnley. The focus will be on revenue works with some accompanying capital works including the development of increased food growing beds, a mini orchard, community composting and an outdoor classroom.
With wider engagement, it's anticipated that 2,000 people will benefit from the project. This will include 60 service users per year accessing greenspace opportunities at Guild Park, 64 people will being referred in to three month nature and wellbeing groups at the Chai centre, and there'll be four collaborative seasonal coproduction days per year between Guild Park and the Chai Centre, supporting species recording and monitoring, seed collection and sowing, habitat box creation, harvesting and cooking.
Rebecca Witcombe from Lancashire Wildlife Trust, who will be leading the sessions, said:
"I'm really excited about bringing our nature and wellbeing activities to the Chai Centre in the heart of the Burnley. It's a place I visited regularly when I first started working for the Wildlife Trust 16 years ago and it's been close to my heart ever since. It will be wonderful to work here and create some growing spaces in the gardens and support people to carry out actions for nature. Connecting with nature is such a valuable wellbeing tool."
Both sites will also support sustainable volunteer development with over 25 opportunities through City and Guilds Horticulture training and AQA accreditations in nature conservation.