The Children's Speech and Language Therapy Service aims to provide evidence-based services that anticipate and respond to the needs of children and young people who experience speech, language and communication difficulties.
We work in partnership with individuals and their families and with other professions and agencies to reduce the impact of these often hidden and isolating difficulties on people's wellbeing and their ability to participate in daily life.
Through cooperative working with children and young people and those around them, the service will provide assessment, diagnosis, therapy, practical advice and equipment to support children in developing and achieving academically, socially and emotionally to reach their full potential.
In order to facilitate a seamless service for clients, our staff work with partners from a number of organisations including education, social services and the private and voluntary sector.
The overall care pathway for speech and language therapy involves:
Request for involvement
Assessment
Discussion of short and long-term goals with parties involved, where difficulties are identified
Episodes of speech and language therapy intervention with ongoing monitoring of progress toward goals
Reassessment at key times
Discharge or transition to self-management or other forms of care.
Children may be supported through a specific, evidence-based care pathway according to the outcome of their assessment. Speech and language therapy intervention may include any of the following direct and indirect interventions:
Advice (face to face, telephone or written) - both preventative or therapeutic
Direct intervention with the individual - either one to one or in a group
Training others to carry out interventions with the individuals
Training others in order to improve the communication or feeding environment
Preparation of programmes to be undertaken by appropriately trained people
Referral after discharge for long term support, for example, from the voluntary sector.
The aims of our advice or interventions:
Enable children and young people to achieve and maintain their communication potential (and eat and drink safely, where commissioned to do so)
Maximise the child or young person's functional communication ability within their environment where further development or rehabilitation is not possible
Empower children and young people, parents and carers by enabling them to understand the communication or eating and swallowing difficulty and how they can manage this
Facilitate access to education, leisure and if appropriate, employment thus reducing social isolation
Promote wider awareness and understanding of communication, eating and swallowing difficulties and teaching others how to prevent and support these.
There are now a number of ways you may have your child's first appointment with our team. When you ring in for an appointment these options will be discussed and you will be given the support you need to access this appointment.
The first appointment may be over the phone, via a video system called 'attend anywhere' or at one of our clinics face to face with a therapist.
At all first appointments the therapist will talk to you and ask questions about your child and your concerns. If the appointment is via video or face to face they will talk to your child and depending on their age may watch them playing or show them pictures. They may also carry out specific assessments of your child's speech and language skills. They will explain the results of these to you and discuss what help your child might need.
On some occasions the therapist may also ask that you send videos in of your child so that they can get a better understanding of your child's needs. The therapist will provide you with a number to send this to and explain this process.
What if English is not my first Language?
If English is not your first language and you think you may not be able to communicate well with our staff please let us know this on the request for involvement as a professional interpreter can be booked for appointments.
---
Where is the Service Provided?
Barbara Castle Way Health Centre, Simmons Street, Blackburn, BB2 1AX
Darwen Health Centre, James Street West, Darwen, BB3 2PY
Shadsworth Children's Centre, Shadsworth Road, Blackburn, BB1 2HR
Roman Road Health Centre, Fishmoor Drive, Blackburn, BB2 3UY
Broadoaks Child Development Centre, Balcarres Road, Leyland, PR25 3ED Broadoaks
Leyland Clinic, Yewlands Drive, Leyland, PR25 2TN
Chorley Health Centre, Collison Avenue, Chorley, PR7 2TH
Bamber Bridge Clinic, School Lane, Bamber Bridge, PR5 6QE
Geoffrey Street Clinic, Geoffrey Street, Preston, PR1 5NE

Longridge Community Hospital, Wilfred's Terrace Longridge, PR3 3WQ

Ingol Health Centre, Village Green Lane, Ingol, Preston. View the AccessAble accessibility guide for Ingol Health Centre.

Ashton Health Centre, 67-69 Pedders Lane, Ashton, Preston PR2 1HR
Acorn Primary Health Care Centre, 421 Blackburn Road, Accrington, BB5 1RT
Great Harwood Health Centre, Water Street, Great Harwood, BB6 7QR. View the AccessAble accessibility guide for Great Hardwood Health Centre.
Waterfoot Health Centre, Cowpe Road, Waterfoot, Rossendale, BB4 7DN. View the AccessAble accessibility guide for Waterfoot Health Centre.
Rossendale Primary Care Centre, Bacup Road, Rawtenstall, Rossendale, BB4 7PL
Haslingden Health Centre, Manchester Road, Haslingden, Rossendale, BB4 5SL
Bacup Primary Health Care Centre, Irwell Mill, Rochdale Road, Bacup, Rossendale, OL13 9NR. View the AccessAble accessibility guide for Bacup Health Centre.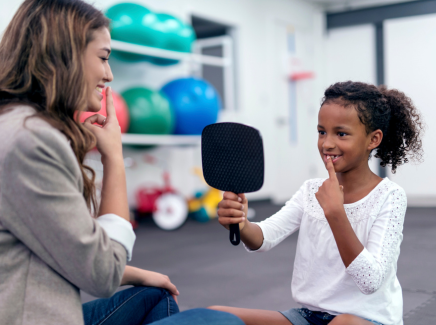 More in this section
Contact Details
Chorley and South Ribble
Telephone Number: 01772 644 512
Address:
Suite 10 Leyland House
Lancashire Business Park
Centurion Way
Leyland
PR26 6TY
Greater Preston
Telephone Number: 01772 777 318
Address:
Minerva Health Centre
Lowthorpe Road
Preston
PR1 6SB
West Lancashire
Telephone Number: 01695 684 300
Address:
Ormskirk CDC
Ormskirk Hospital
Wigan Road, Ormskirk
L39 2JW
Hyndburn, Ribble Valley and Rossendale
Telephone Number: 01254 283 814
Address:
Acorn Primary Health Care Centre
Blackburn Road
Accrington
BB5 1RT
View the AccessAble accessibility guide for Acorn Primary Care Centre.
Burnley and Pendle
Telephone Number: 01282 628 359
Address:
St Peter's Health Centre
Church Street
Burnley
BB11 2DL
Blackburn with Darwen
Telephone Number: 01254 283 103
Address:
Shadsworth Children's Centre
Shadsworth Road
Blackburn
BB1 2HR